My name's Stefania and I'm first and foremost a mom, but with many different interests. The things I mostly like are my family, books, good food, computers, and embroidery.
In addition to being a passion, embroidery is a job, too. As "L'angolo di Stefania" I teach embroidery in Novara, trace patterns on fabric at request and for several years I worked with an embroidery magazine.
I'm also author, alone or together with other talented needleworkers, of embroidery books.
In this site you will find, as well as information about my activities,  also several useful free resources about the world of embroidery. Happy surfing!
---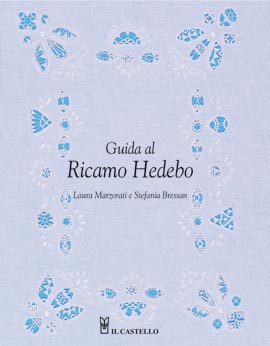 Guida al ricamo Hedebo - Laura Marzorati & Stefania Bressan
The new book about Hedebo embroidery, the Danish whitework technique: history, instructions, diagrams, step-by-step photos, and some projects to embroider.
And don't forget to have a look at the Patterns and the Booklets in the top menu!
---
em